The 3rd annual 'Ismael Shammout' Fine Arts Award: celebrating young Palestinian artists
Another ray of hope shined at the talent of young Palestinian Artists; a goal at the heart of Dar al-Kalima's mission. Twenty percent of the competing painters were from Gaza.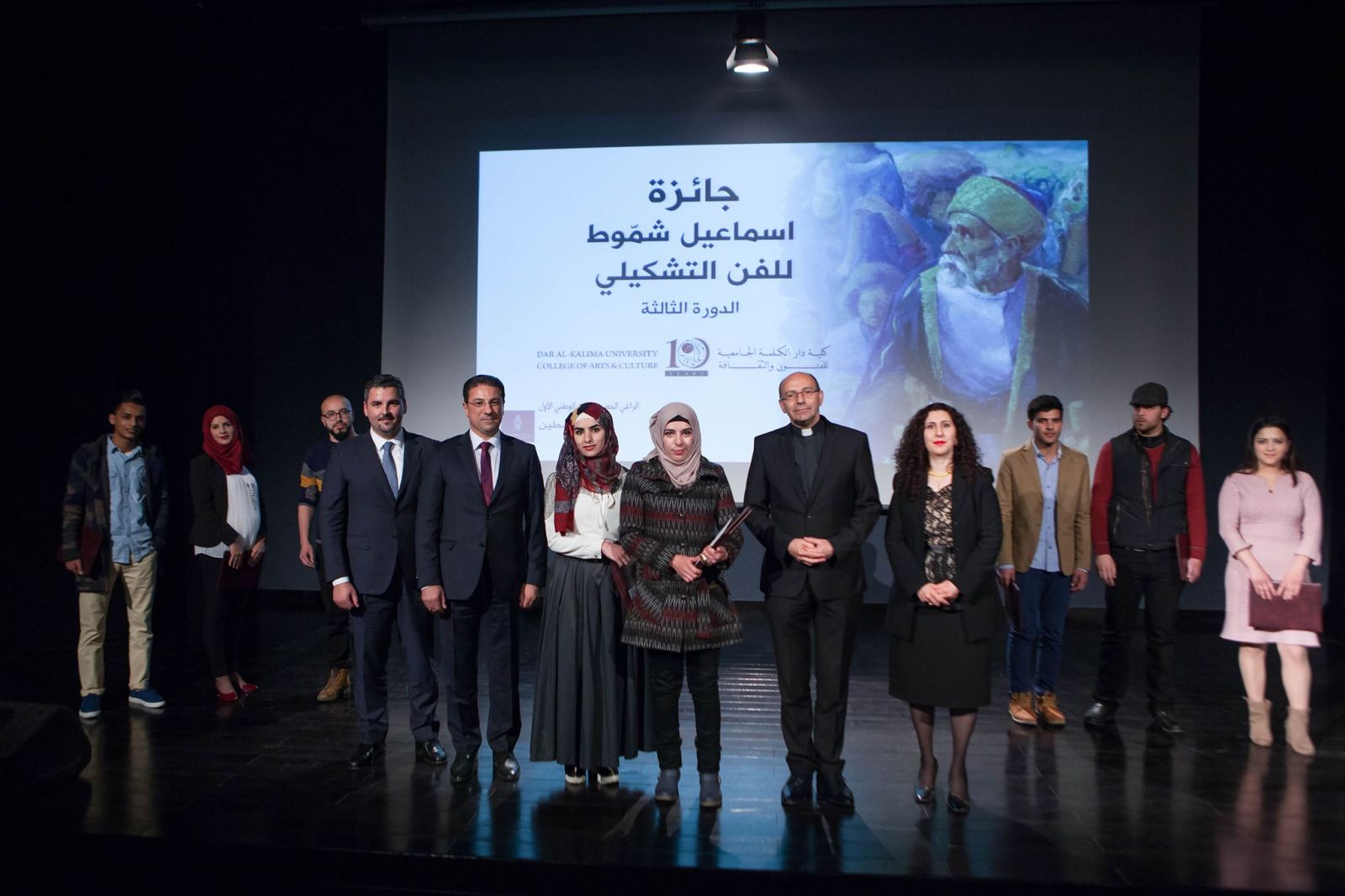 Honoring the fine arts pioneer of Palestine through Dar al-Kalima University College of Arts and Culture, the award was presented to three young Palestinian painters:
Sukainah Salah-Addin from Jerusalem won the first place, Issam Mukheimar from Gaza was the second winner and Nour Abu Rayan from Hebron was the third winner.
The award was given in honor and in memory of the nomadic Palestinian artist who shared the story of the Palestinian people and their suffering during and after the Nakba of 1948.