Diaspora and Identity : The case of Palestine
"Diaspora and Identity : The case of Palestine"
AVAILABLE ON AMZON. Click here \ on the book cover to Purchase now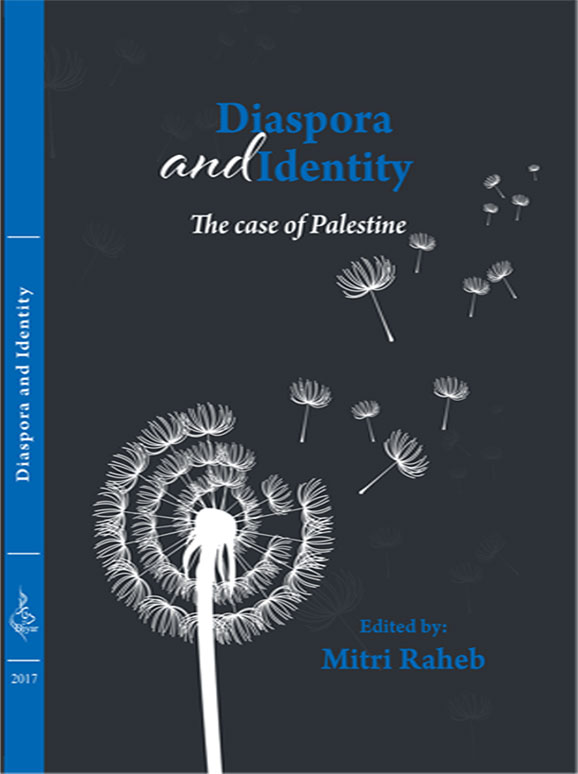 The studies on diaspora, migration and identity formation outside the "mother land" are increasing in number and scope. In the last ten years several papers, doctoral theses and books were published focusing on certain aspects of the Palestinian diaspora and identity. This book contains the proceedings of an international conference that was held in Bethlehem/Palestine in 2015. The conference brought together 41 international researchers, in addition to over 50 local Palestinian academicians. Around 30 of those contributed to the event as guest lecturers, presentation respondents, and dialogue moderators. A special achievement was the participation of 12 younger scholars from the Palestinian diaspora itself. Also, the participation of scholars from 15 countries worldwide (e.g., Palestine, Europe, USA, Latin America, Africa and Asia) brought to the event not only an international scope, persuasions and perspectives, but fostered an ecumenical, interdisciplinary, multi-ethnic and multi-cultural environ, dialogues and philosophy.


Contributing Scholars El Bullbeisi, Sarah | Fawadleh, Hadeel | Foroohar, Manzar |Issa, Mahmoud | Khoury, Kholoud | Lingen-Ali, Ulrike |Musallam, Adnan A. | Norris, Jacob | Garcia de Oliveira, Luciana |Qumsiyeh, Mazin | Raheb, Mitri | Rivera, George | Sabella, Bernard |Shomali, Qustandi | Solombrino, Olga | Regan Wills, Emily