Rev. Dr. Mitri Raheb receives the prestigious Tolerance Ring Award in Cologne-Germany!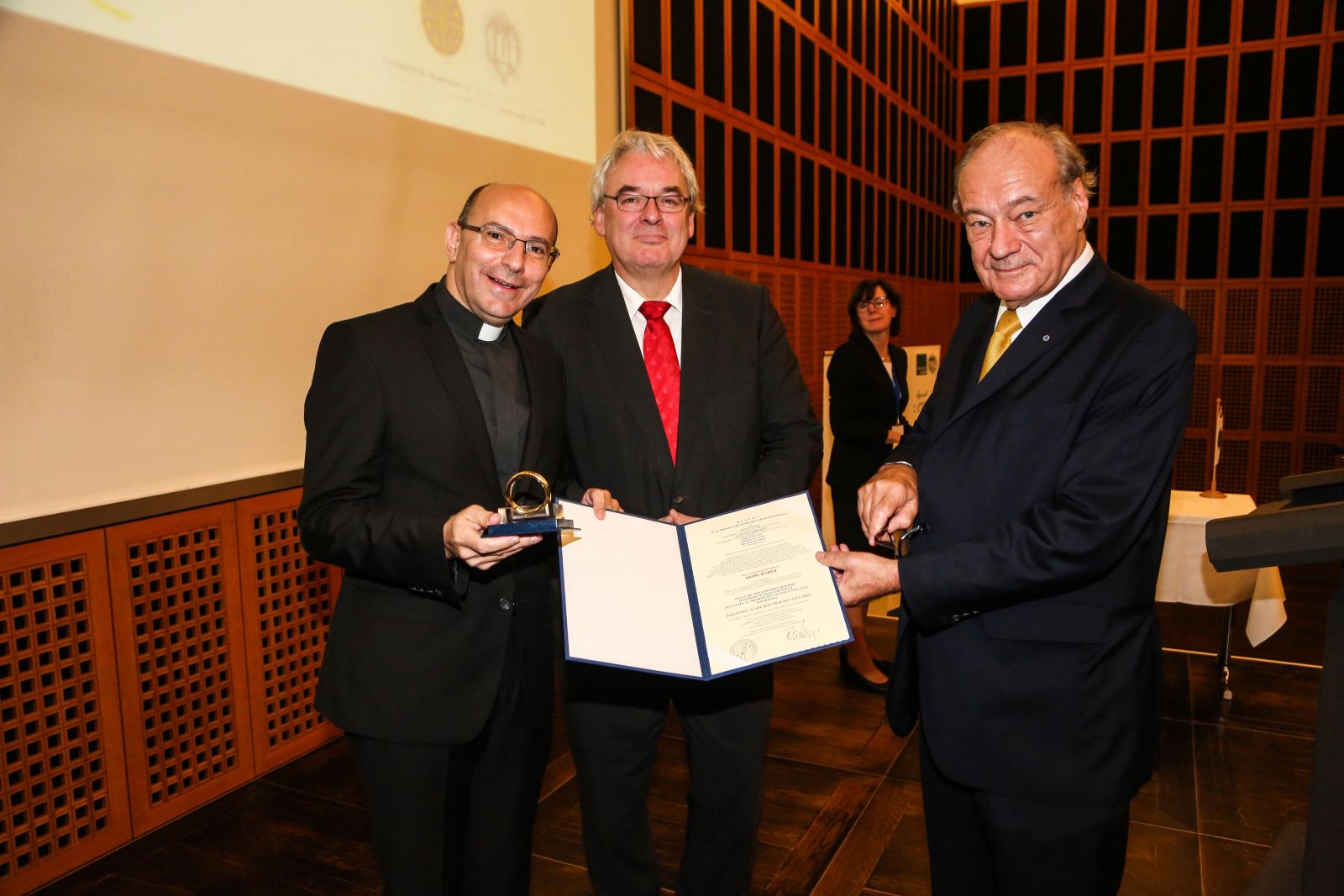 Rev. Dr. MitriRaheb, the founder and president of Dar al-Kalima University College of Arts and Culture received the European Academy of Sciences and Arts (EASA) Rings of Tolerance award on Wednesday, November 15th in Cologne, Germany for his contribution to a world based on justice, peace, and tolerance.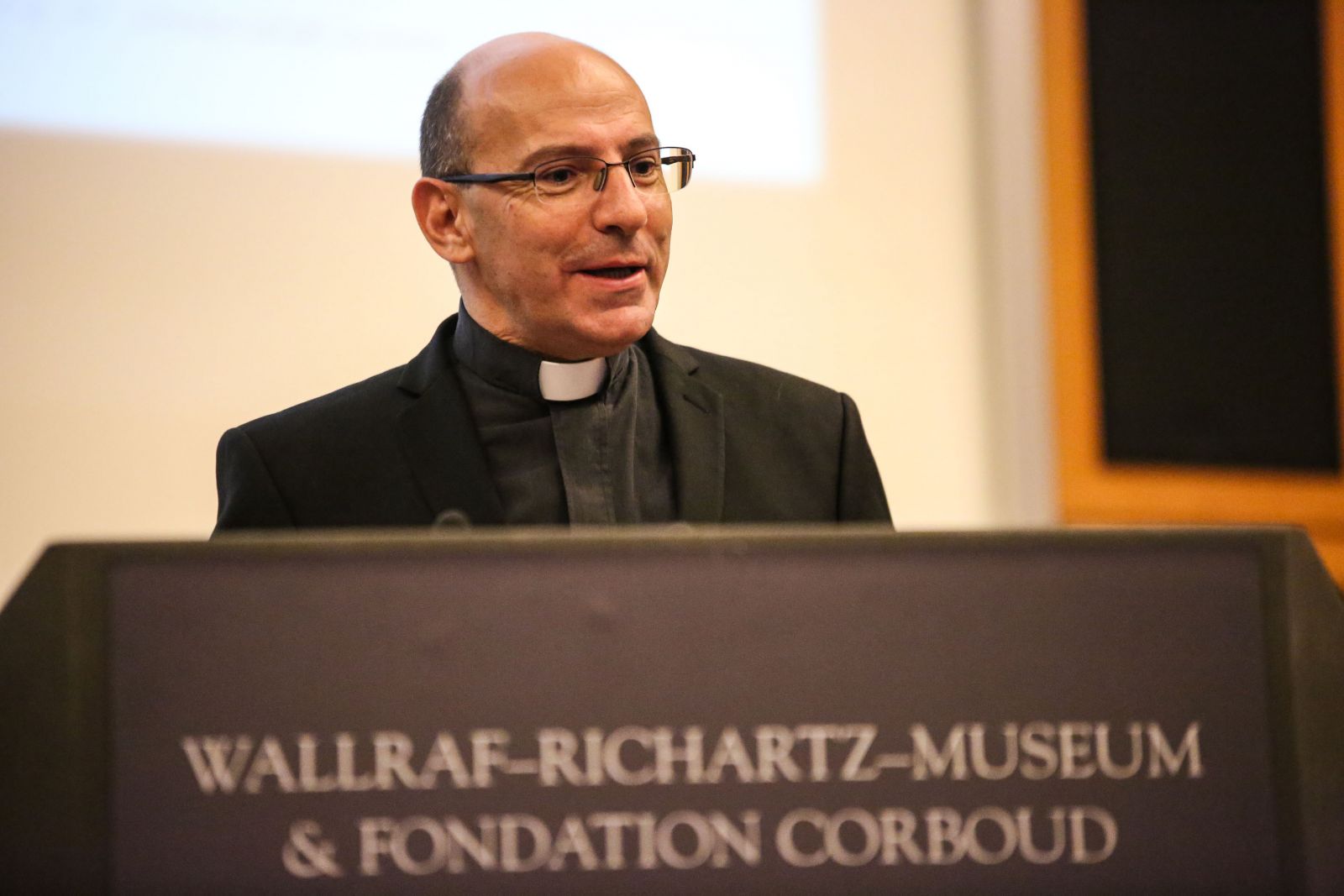 "I am deeply honored to be awarded one of the Rings of Tolerance. This is a recognition and an appreciation for our contribution and ministry in the last thirty years to make Bethlehem a city of international encounter, of hub for culture and the arts. This Recognition strengthens us in our mission to educate the next generations of creative leaders for Palestine, and the Middle East a place of religious tolerance, mutual understanding, and cooperation" said Raheb.
In his speech
Since 2012, the EASA has been awarding the Rings of Tolerance to representatives of the three Abrahamitic religions promoting justice and tolerance between Christianity, Judaism and Islam.The award is based on Gotthold Lessing's 1779 play Nathan the Wise in which a man with three sons promises each of them an heirloom ring and the inheritance of the family's estates and titles. Before his death, he has counterfeits made and gives each son a copy. In the ensuing controversy, a judge determines that none of the sons can be granted an undivided claim on the inheritance, as none of the rings appears more authentic than the others. Instead, he decrees that the three should compete to "demonstrate the magic virtue vested in his ring and help that power to grow with gentleness, with heartfelt tolerance, with charity and deep submission to the will of God!"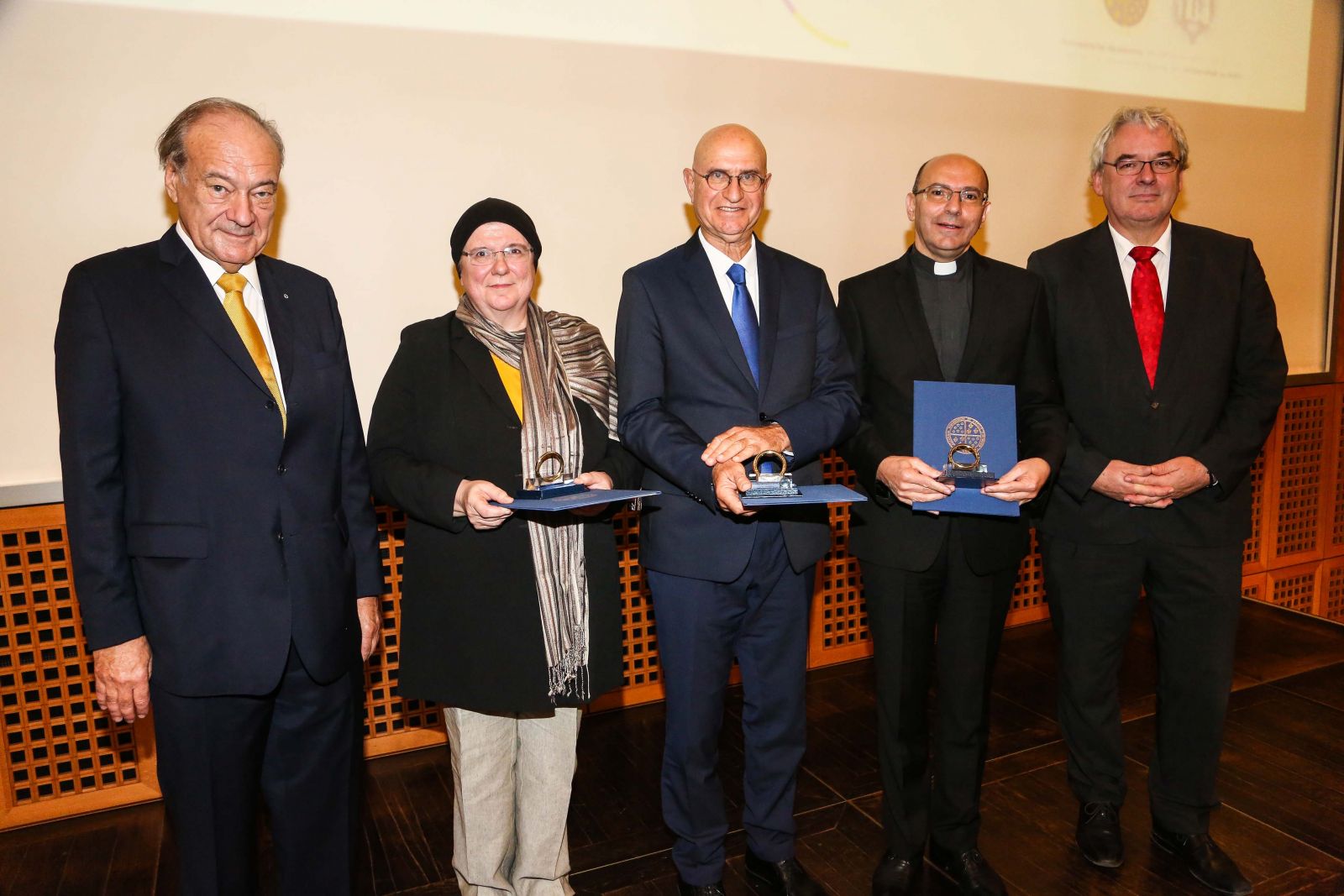 EASA is an independent transnational and interdisciplinary network of 1500 professors and experts in diverse Sciences, Arts, and Religions. The Laudation was given by the minister president of the State of Northrhein-Westfalia in an event held at the Wallraf-Richards-Museum in Cologne, Germany. Raheb received this award alongside Israeli economist Avishay Braverman and the liberal Islamic female Imam, Rabeya Müller.