Dar al-Kalima University College of Arts and Culture
Dar al-Kalima University College of Arts and Culture is an institution of higher education in Bethlehem that offers advanced training in visual and performing arts as well as Palestinian cultural heritage, design and tourism related studies. The University College provides a vital accredited resource for higher education in non-traditional disciplines. Founded in 2006 as a community college and re-accredited by the Palestinian Ministry of Higher Education in April 2013 as a university college.
Dar al-Kalima University College seeks to equip its students with vital skills for the 21st century job market through a comprehensive system of human resource development that reflects Palestine's emerging needs. Dar al-Kalima University College is committed to building a culture of democracy, critical thinking and free expression, thus contributing to the strengthening of the civil society in Palestine.
Vision: Educating the next generation of creative leaders in Palestine
The Dar al-Kalima University College of Arts and Culture was accredited in 2006 by the Palestinian Ministry of Education and Higher Education as a non-governmental institution for higher education in Palestine. Its mission is to provide high quality educational opportunities in the undergraduate and diploma programs available to students from all sectors of Palestinian society. The University College focuses on cultural heritage and tourism studies and is fundamentally concerned with spreading the values of democracy, freedom of expression, and freedom of thought in order to build a conscious and free Palestinian civil society.
Mission
To build a country; stone by stone
To empower a community; person by person
To create institutions that give life in abundance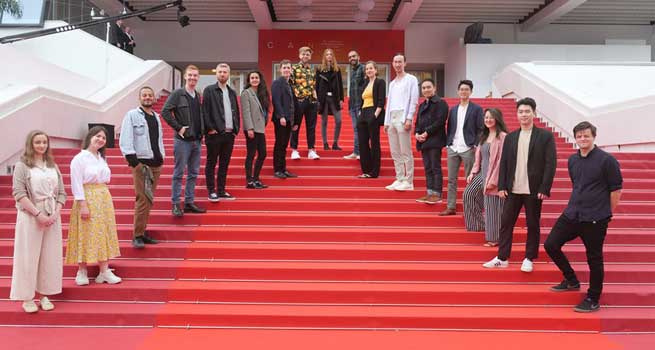 The University College's main goals are
To establish a new institution of higher education in Palestine which awards bachelor's degrees in arts and culture
To award Bachelor's degrees in the field of visual arts, including contemporary plastic arts and film production
To develop academic programs in the above-mentioned specialties and proceed to offer Master's degrees
To build an educational edifice in the Bethlehem area concerned with the development of the intellectual student as a creative thinker and economic expert through innovative education designed according to 21st century standards.
To meet the economic, cultural, social, and educational needs of the Palestinian society and to contribute to the enrichment of intellectual and cultural life in Palestine by providing youth with training in professional and academic skills.
To provide alternative educational opportunities from those that are currently available in Palestinian universities, colleges, and other academic institutions by providing a complete and integrated curriculum based on the creative skills and needs of students.
To foster new job opportunities for Palestinian students in accordance with the needs of Palestine and encourage human productivity and creative skills to enable qualified students to participate in shape the future through their work.
To create opportunities for Palestinian young women and children from all sectors of Palestinian society to study with each other and with other non-Palestinians in order to raise awareness, tolerance, and respect for the cultures, thoughts, and beliefs of others.
To establish an institution that encourages active communication and fosters an international network among artists, directors, and contributors in the industry of human culture, believing that it enriches both academic and cultural work
To provide high quality and universally recognized education leading to the graduation of qualified Palestinian young men and women.